Site last updated 3 December 2020

Welcome
The Shropshire Association covers the towers in the Salop Archdeaconry of the Lichfield Diocese, and is roughly the area north of the River Severn, from near Wolverhampton in the southeast to Selattyn in the northwest. The rest of Shropshire is in the Hereford Diocese.
If you would like to know more about bellringing click here www.cccbr.org.uk/bellringing/what-is-bell-ringing/.
If you like to learn to ring please contact our secretary [ ], or go along to a tower near you on a practice night.
Information about the towers in the Association, practice nights and Association events, and much else, can be found by following the links on the left or below.
Next Association event:
12 December - Christmas Quiz Night, from 7:30pm, via Zoom

Updated Guidance - 30 November 2020
Covid Winter Plan – updated guidance for England Wales and Scotland has been issued by the Central Council.
England comes out of lockdown on Wednesday this week (2 December) and enters the three Tiers system. The rules in Wales have not changed since 9th November and the Tiers will not apply. In Scotland, Covid restrictions are governed by five Protection Levels. Central Council guidance is now moving to respond to this.
The guidance can be found at https://cccbr.org.uk/coronavirus/
Winter Social December 2020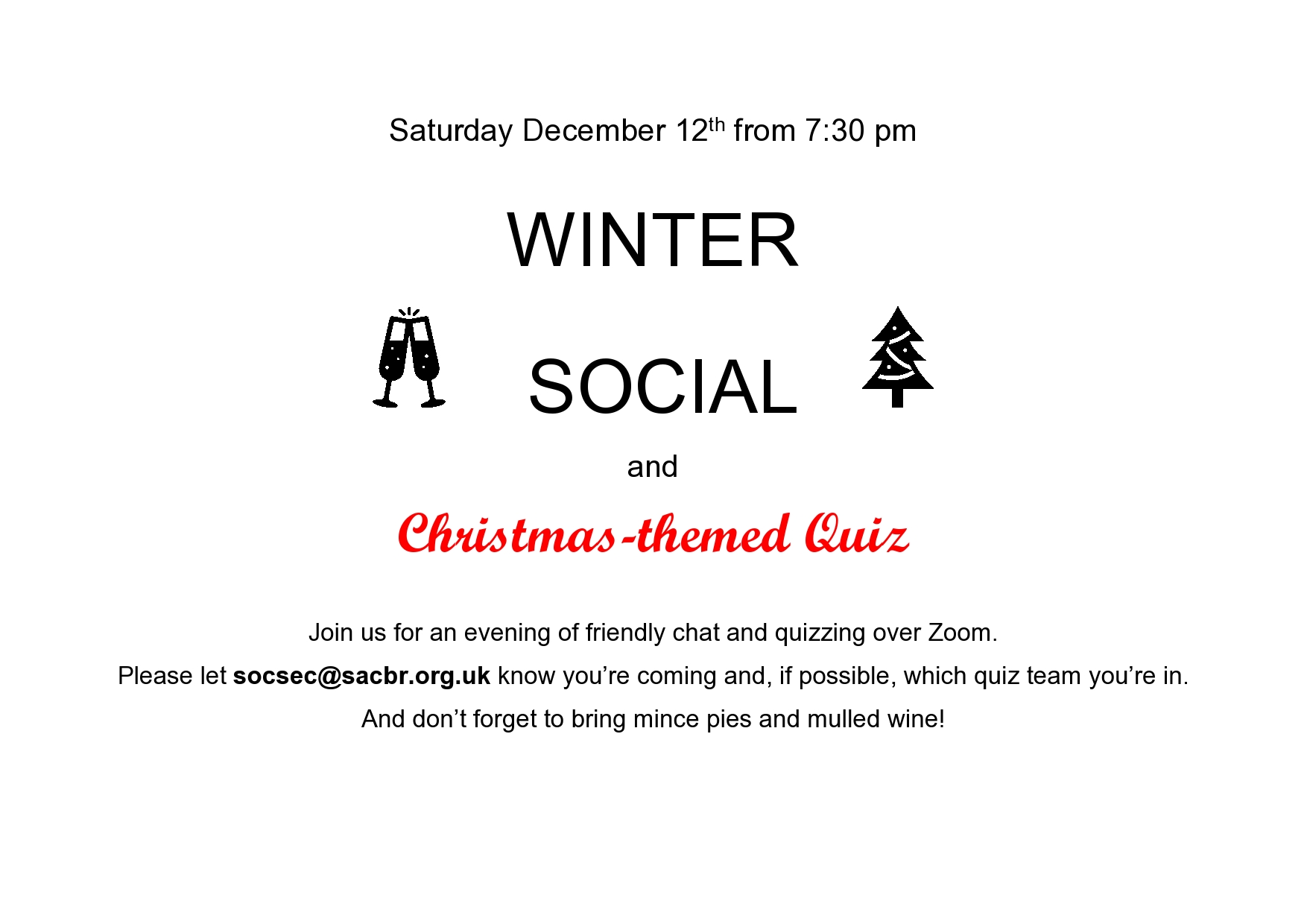 November 8-Bell Practice
Nine ringers took part in the 8-bell practice held using Zoom and Ringing Room. The ringing was directed by Matt Lawrence. Stedman Triples, Grandsire Triples, Plain Bob Major, Little Bob Major, and Treble Bob Hunt Major were attempted. The attempts were generally successful, though there were some unconventional finishes.
Thanks to Matt Lawrence for organising the practice and to all the ringers who participated.
YouTube Competition - October Winner, November Theme
The October winner is https://www.youtube.com/watch?v=wivmJivhXXo&feature=youtu.be Church Bell Installation Inspection at Gt Gransden - an alternative approach! by Phillip George.
The November competition is for the film that promotes ringing in the most positive way.
The Central Council's competition for YouTube videos of ringing will run until Christmas 2020. Details can be found here https://cccbr.org.uk/youtube-competition/, where there is also a link to a YouTube video on how to make a YouTube ringing video. The monthly winners will also be listed on that page.
Lockdown in England
The Central Council issued the following statement on Wednesday 4 November 2020.
The Covid guidance has been updated in response to the lockdown in England that starts tomorrow for four weeks.
The government in England is asking people to stay at home if at all possible. Stopping ringing during this time is consistent with that request. Churches are closed except for private prayer and broadcast worship. We realise England's senior faith leaders, including the Bishop of London who heads the C of E Recovery Group, are challenging the government's decision to ban communal worship during this further lockdown period, but at the moment no exception has been made, and even if it was, our guidance wouldn't change. This is a much stricter lockdown than Tier 3.
However, we support the tolling of a single bell on Remembrance Sunday, if it is with the permission of the incumbent and churchwardens. The tolling of a single bell is a powerful symbol of remembrance understood by communities and will mean a great deal to many. Please be particularly aware of the risks associated with entering a tower and ringing on your own – make sure someone knows you are doing it and can watch out for you. A muffle is not needed when tolling a single bell.
Central Council of Church Bell Ringers
Fifth Association Peal of 2020
The fifth Association peal of 2020, the first since 14 March, has been rung at Lilleshall. This is the first handbell peal for the Association since 10 May 1979, and the first handbell peal for Gail and Matt Lawrence.
Shropshire Association
Lilleshall, Shropshire - at 13 Church Meadow
On Monday, 2 November 2020, in 2 hours 12 minutes
A Peal of 5040 Treble Bob Minimus
105 methods: 48 changes each of: Oxford, Little Solsbury Hill, Browns Folly, Marshfield, Oakford Lane, Hollies Lane, Shockerwick,
Ufton Nervett, Pamber, St Catherine's Valley, Moreton, Steway Lane,
Northend, Crawford, Reverse Gunville, Toller Fratrum, Barby, Charmy Down, Sham Castle,
Ashwicke, Monkswood Reservoir, Ramsbottom, Fosse Lane, Brimpton, Newtown,
Bannerdown, Batheaston, Ashley, Easter, Christchurch and Southampton District,
Cubley, Little Bedwyn, Rawston, Pickwick, Greta Thunberg, Wegg, Biggetywitch,
Havisham, Bucket, Dodger, Tulkinghorn, Wirral, Berkley, Buscot, Reveller,
Reverse Briefcase and Mobile Phone, Spetchley, Outwood, Lockinge, Reverse Berkley, Rushton Old,
Yatton Keynell, Ettington, Reverse Keyneston, Waresley, Reverse Stickland, Reverse Derby, Sparsholt, Slindon,
Towersey, Reverse Fritwell, Reverse Torbryan, Reverse Shipton Gorge,
Foremark, Barkham, Reverse Reveller, Iken, Fritwell, Poppy,
Reverse for the Fallen, Bolnhurst, Reverse Truffler, Langdon Hills, Briefcase and Mobile Phone, Keyneston,
Torbryan, For the Fallen, Tarrant, Kemp Town, Kermit, Upton by Birkenhead, Reverse Spetchley, Eclipse, Shipton George,
Last Post, Donhead, Ashow, Reverse Draughton, Princess of Cambridge, East Horsley, Stickland, Halton,
Truffler, Reverse Kermit, Draughton, Clearwell, Prince of Cambridge, Newington, Derby, Denchworth,
Remembrance Day, Reverse Upton by Birkenhead, Newbold Pacey, St Aelhaiarn, and Guilsfield.
Tenor 13oz
October Quarterly Meeting
YouTube Competition - September Winner, October Theme
October 6-Bell Practice
About the Central Council
Central Council Guidance for Returning to Ringing
2020 Quarterly Newsletters
Index of YouTube Videos
Zooming With SACBR
Some Notes on Using Zoom
Practising At Home
Matt Lawrence
100+ Club Pause
Gill Glover
SACBR and Facebook
Safeguarding Guide from the Central Council
Support Your Association with SACBR Clothing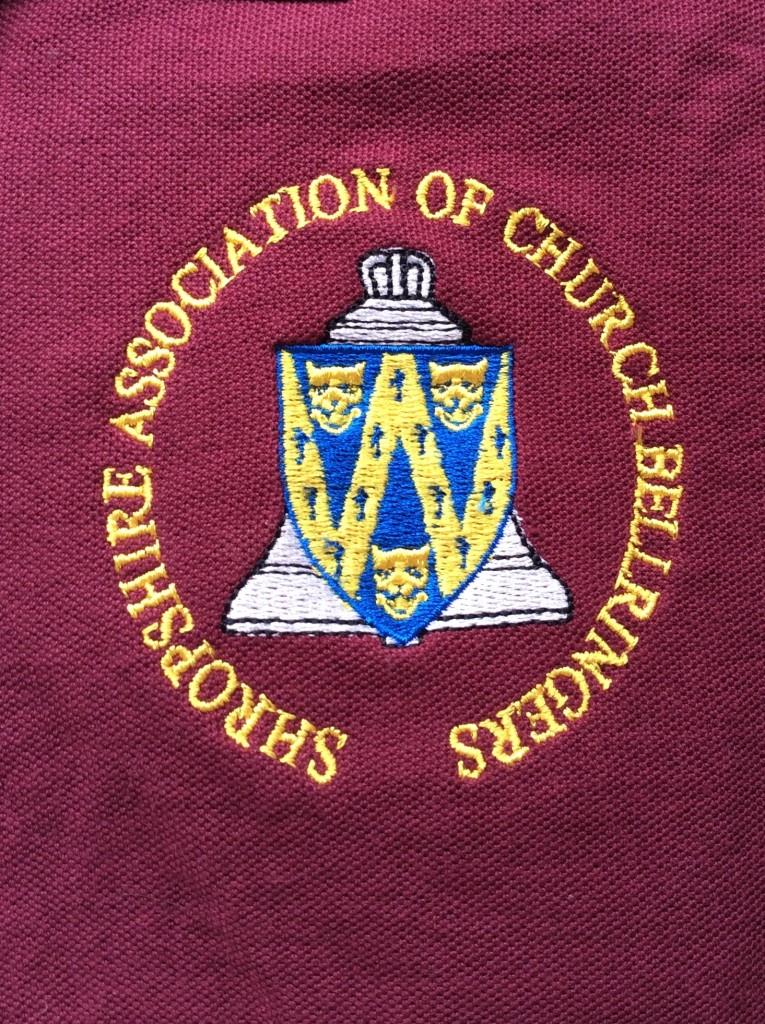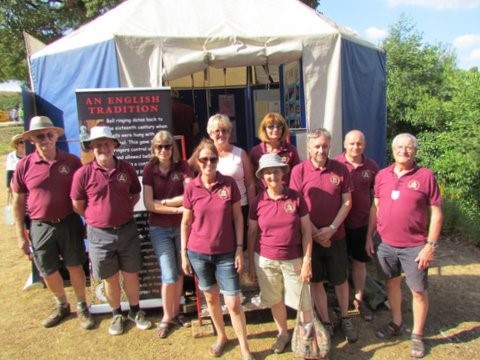 Photos by Biff Patterson, Edric Broom
Books For Bellringers
Jad Bienek
Shropshire Young Ringers
Tower Access Guidance Notes
Peal Opportunities
Quarterly Newsletter
Association Monthly Surprise Major Practices
Committee Meeting