Site last updated 22 January 2022

Welcome
The Shropshire Association covers the towers in the Salop Archdeaconry of the Lichfield Diocese, and is roughly the area north of the River Severn, from near Wolverhampton in the southeast to Selattyn in the northwest. The rest of Shropshire is in the Hereford Diocese.
If you would like to know more about bellringing click here www.cccbr.org.uk/bellringing/what-is-bell-ringing/.
If you like to learn to ring please contact our secretary [ ], or go along to a tower near you on a practice night.
Information about the towers in the Association, practice nights and Association events, and much else, can be found by following the links on the left or below.
Next Association event:
22 January 2022, 6:45pm for 7:00pm, - Practice, Quarterly Meeting, and AGM,
using Zoom and Ringing Room

Association AGM January 2022
The January practice, Quarterly meeting, and AGM, to be held on Saturday 22 January 2022, will now be held virtually. The agenda for the meeting, the Minutes of the October Quarterly meeting, and the Minutes of the 2021 AGM have been sent out to tower correspondents.
Also include in this email were information and forms for the 100+ Club. Please contact Biff Patterson [ ] if you need more information about the meetings.
If you wish to join the meeting please contact Vicki Sivess, [ ], who will send you the Zoom login details.
Shaun Greenfield, the Association's PRO, has put together some useful information about how to use Zoom video calling.
Click here to view and download the PDF.
First Peal Congratulations
Congratulations to Simon Rice who has rung his first peal. This was also the first Association peal of 2022 and was rung at Kemberton.
Shropshire Association
Kemberton - at the Church of St Andrew
On Thursday, 20 January 2022, in 2 hours and 18 minutes
A Peal of 5040 Grandsire Doubles
4 x 240 and 34 extents
Tenor 5-2-19 in A#
| | | | | |
| --- | --- | --- | --- | --- |
| Simon E Rice | Treble | | Andrew W Gordon | 4 |
| Adrian G Roberts | 2 | | Kevin M Price | 5 |
| Nicola J Galton | 3 | | Anthony J Freemont | Tenor |
Conducted by Andrew W Gordon.
First peal - Treble.
1950th peal - 4.
First Doubles on the bells
1113
Updated Guidance for England Under Plan B
The First Association Peal at Kemberton
The first peal on the newly installed bells at Kemberton is the fifteenth peal for the Association in 2021.
Shropshire Association
Kemberton - at the Church of St Andrew
On Friday, 31 December 2021, in 2 hours and 30 minutes
A Peal of 5040 Cambridge Surprise Minor
Seven different extents
Tenor 5-2-19
| | | | | |
| --- | --- | --- | --- | --- |
| E Ann Williams | Treble | | Stephen G Askew | 4 |
| Elizabeth S Menhinick | 2 | | Simon Adams | 5 |
| Adrian G Roberts | 3 | | Andrew W Gordon | Tenor |
Conducted by Andrew W Gordon.
First peal on the bells. Tenor 1621 four hundred years old.
50th peal: 4.
1112
Another Handbell Peal at Lilleshall
A peal celebrating the birth of a grandchild has been rung at Lilleshall.
Shropshire Association
Lilleshall, Shropshire - at 13 Church Meadow
On Monday, 20 December 2021, in 1 hour 49 minutes
A Peal of 5040 Treble Bob Minimus
105 methods: 48 changes each of Oxford, Bannerdown, Batheaston, Ashley, Easter, Christchurch and Southampton District,
Cubley, Little Bedwyn, Rawston, Pickwick, Greta Thunberg, Wegg, Biggetywitch, Havisham,
Bucket, Dodger, Tulkinghorn, Reverse Little Solsbury Hill, Reverse Brown's Folly, Reverse Marshfield,
Bumble, Scrooge, Cratchit, Reverse Ufton Nervett, Compeyson, Reverse St Catherine's Valley,
Reverse Moreton, Reverse Steway Lane, Reverse Northend, Reverse Crawford, Gunville,
Reverse Toller Fratrum, Reverse Barby, Red Nose, Reverse Sham Castle, Reverse Ashwicke,
Reverse Monkswood Reservoir, Reverse Ramsbottom, Reverse Fosse Lane, Reverse Brimpton,
Reverse Newtown, Wirral, Berkley, Buscot, Reveller, Reverse Briefcase and Mobile Phone, Spetchley,
Outwood, Lockinge, Reverse Berkley, Rushton Old, Yatton Keynell, Ettington, Reverse Keyneston,
Waresley, Reverse Stickland, Reverse Derby, Sparsholt, Slindon, Towersey, Reverse Fritwell,
Reverse Torbryan, Reverse Shipton Gorge, Foremark, Barkham, Reverse Reveller, Iken, Fritwell,
Poppy, Reverse for the Fallen, Bolnhurst, Reverse Truffler, Langdon Hills, Briefcase and Mobile Phone,
Keyneston, Torbryan, For the Fallen, Tarrant, Kemp Town, Kermit, Upton by Birkenhead, Reverse Spetchley,
Eclipse, Shipton George, Last Post, Donhead, Ashow, Reverse Draughton, Princess of Cambridge,
East Horsley, Stickland, Halton, Truffler, Reverse Kermit, Draughton, Clearwell, Prince of Cambridge,
Newington, Derby, Denchworth, Remembrance Day, Reverse Upton by Birkenhead,
Newbold Pacey, St Aelhaiarn, and Guilsfield.
Tenor 9oz in Bb
Safeguarding Policy October 2021
"Calling It Round"
Carbon Dioxide Monitors
Raising Funds for the Mobile Belfry
Central Council COVID-19 Guidelines
About the Central Council
Index of YouTube Videos
Safeguarding Guide from the Central Council
Support Your Association with SACBR Clothing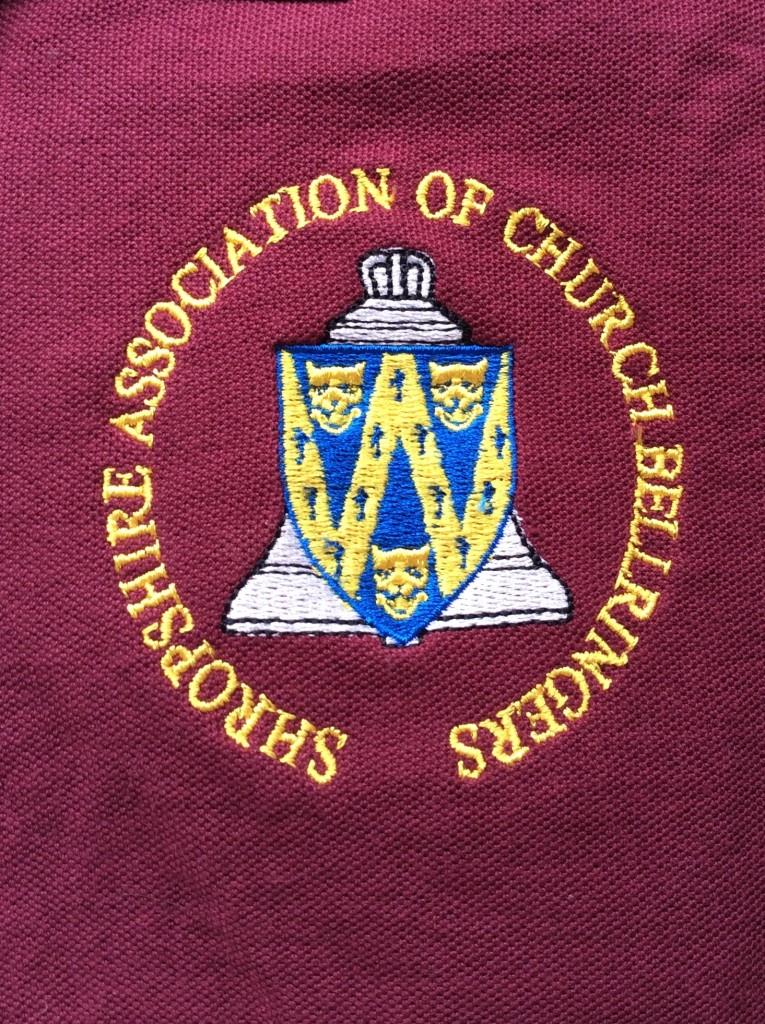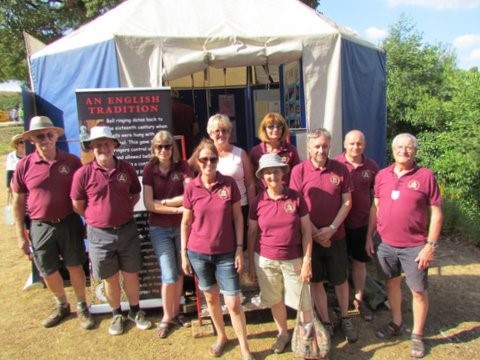 Photos by Biff Patterson, Edric Broom
Books For Bellringers
Jad Bienek
Tower Access Guidance Notes
Quarterly Newsletter
Committee Meeting