Site last updated 19 January 2019
Welcome
The Shropshire Association covers the towers in the Salop Archdeaconry of the Lichfield Diocese, and is roughly the area north of the River Severn, from near Wolverhampton in the southeast to Selattyn in the northwest. The rest of Shropshire is in the Hereford Diocese.
If you would like to know more about bellringing click here www.cccbr.org.uk/what-is-bell-ringing/.
If you like to learn to ring please contact our secretary [ ], or go along to a tower near you on a practice night.
Information about the towers in the Association, practice nights and Association events, and much else, can be found by following the links on the left or below.
John Gibson
Association Carol Service
100th Peal for the Association
Shropshire Association
Wem - at the Church of St Peter & St Paul
On Saturday, 8 December 2018, in 3 hours 9 minutes
A Peal of 5088 Spliced Surprise Major
6 methods: 1152 Rutland; 1056 Cambridge; 864 Lincolnshire,
Yorkshire; 576 Pudsey, Superlative;
140 com
Composed by Murray A Coleman
Tenor 13-2-24 in F
A Variable Hunt Spliced Surprise Major Peal
Shropshire Association
Amblecote, West Midlands - at the Church of the Holy Trinity
On Saturday, 1 December 2018, in 3 hours 17 minutes
A Peal of 5888 Spliced Surprise Major
23 methods: 256 each Wembley, Jersey, Tavistock, Cornwall, Preston,
Double Dublin, Bristol, Cassiobury, Lindum, Lincolnshire, Cambridge,
Uxbridge, Superlative, Glasgow, Ipswich, Cray, Rutland, London,
Ashtead, Yorkshire, Pudsey, Whalley, Watford,
183 changes of method and all the work for all eight bells.
Composed by D F Morrison (#6337)
Tenor 7-0-3 in B
December 8-bell Practice
November Surprise Major Practice
November Training Morning
Association Quiz Night
Support Your Association with SACBR Clothing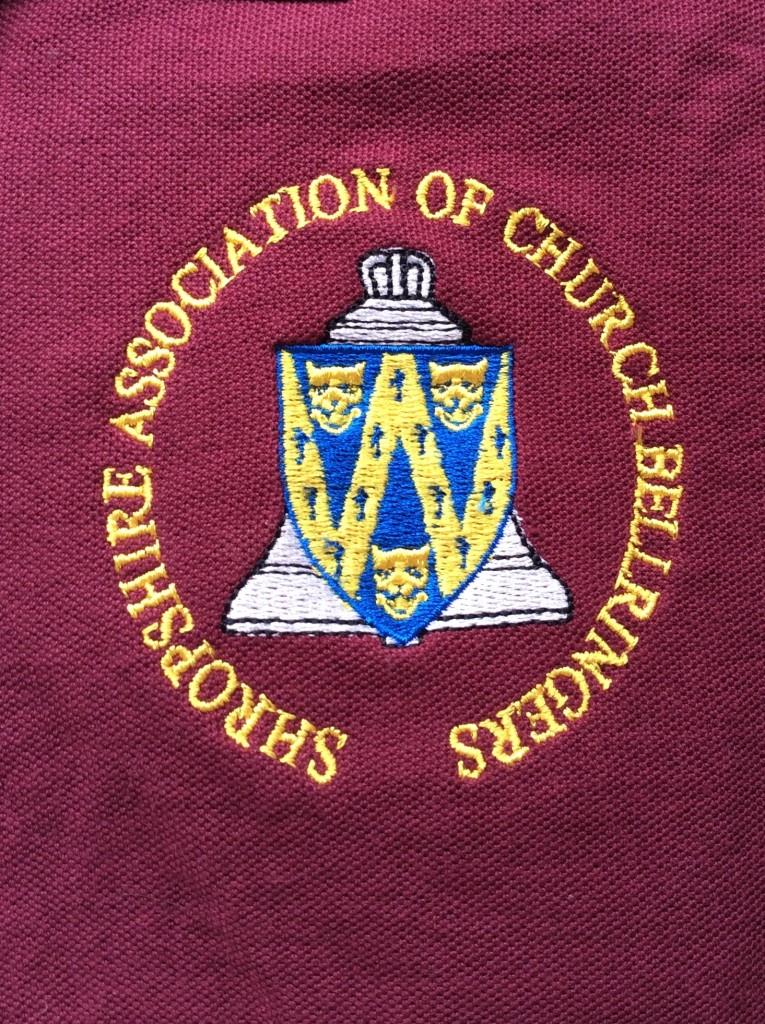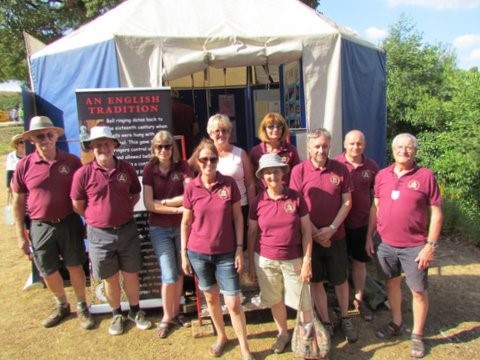 Photos by Biff Patterson, Edric Broom
Safeguarding Update
Books For Bellringers
Jad Bienek
Shropshire Young Ringers
Tower Access Guidance Notes
PowerPoint Presentations for PR
Peal Opportunities
Quarterly Newsletter
Association Monthly Surprise Major Practices
Training at Edgmond Ringing Centre
Committee Meeting
Newsletter Editor