Site last updated 27 July 2021

Welcome
The Shropshire Association covers the towers in the Salop Archdeaconry of the Lichfield Diocese, and is roughly the area north of the River Severn, from near Wolverhampton in the southeast to Selattyn in the northwest. The rest of Shropshire is in the Hereford Diocese.
If you would like to know more about bellringing click here www.cccbr.org.uk/bellringing/what-is-bell-ringing/.
If you like to learn to ring please contact our secretary [ ], or go along to a tower near you on a practice night.
Information about the towers in the Association, practice nights and Association events, and much else, can be found by following the links on the left or below.
Next Association events:
30 July - Virtual Pub Night, 7:00pm to 8:00pm, using Zoom
7 August - Picnic, 3:00pm to 7:00pm, Meole Brace

Central Council Covid-19 Guidance Summary from 19 July 2021
The following has been adapted from a statment from Simon Linford, the President of the Central Council, issued on 16 July 2021.
Ringing guidance for England for the period from 19 July onwards has been agreed with the House of Bishops Recovery Group and can be found at
https://cccbr.org.uk/wp-content/uploads/2021/07/Guidance-at-a-glance-2.0-3.pdf.
The lifting of any restrictions on how long we ring for and with how many other ringers is welcomed, although we need to be mindful that at a time of greatly increasing infection rates, and big regional variations, many ringers will still be cautious in terms of how much ringing they do. Some towers are actually discussing reducing the amount of ringing they do because of the rise in infection levels, not increasing it.
The Church of England's own guidance has not been published yet, but should be later today. It includes a paragraph referring to the Central Council's guidance.
Although the wearing of facemasks is no longer mandated in places of worship, and will not appear in the Church of England guidance, we have included a number of situations where due to the particular nature of ringing we would expect masks to be worn, including close face to face teaching, and ringing with unvaccinated children. Some clergy may retain a policy of facemasks in their church or cathedral, and if they do then their wishes take precedence.
The Government now wants us to take responsibility for our own actions. If you don't think you should ring for as long as you are allowed to – don't. If you want to wear a facemask when ringing – wear one. If a member of your band wants you all to wear facemasks to protect them – discuss it as a band and come to an agreement. Bellringing is a group activity and we are responsible for each other not just ourselves. The virus has not gone away by any means – we are learning to live with it.
The guidance (updated on 16 July 2021) can be read at and downloaded from https://cccbr.org.uk/wp-content/uploads/2021/07/Guidance-at-a-glance-2.0-3.pdf.
July Events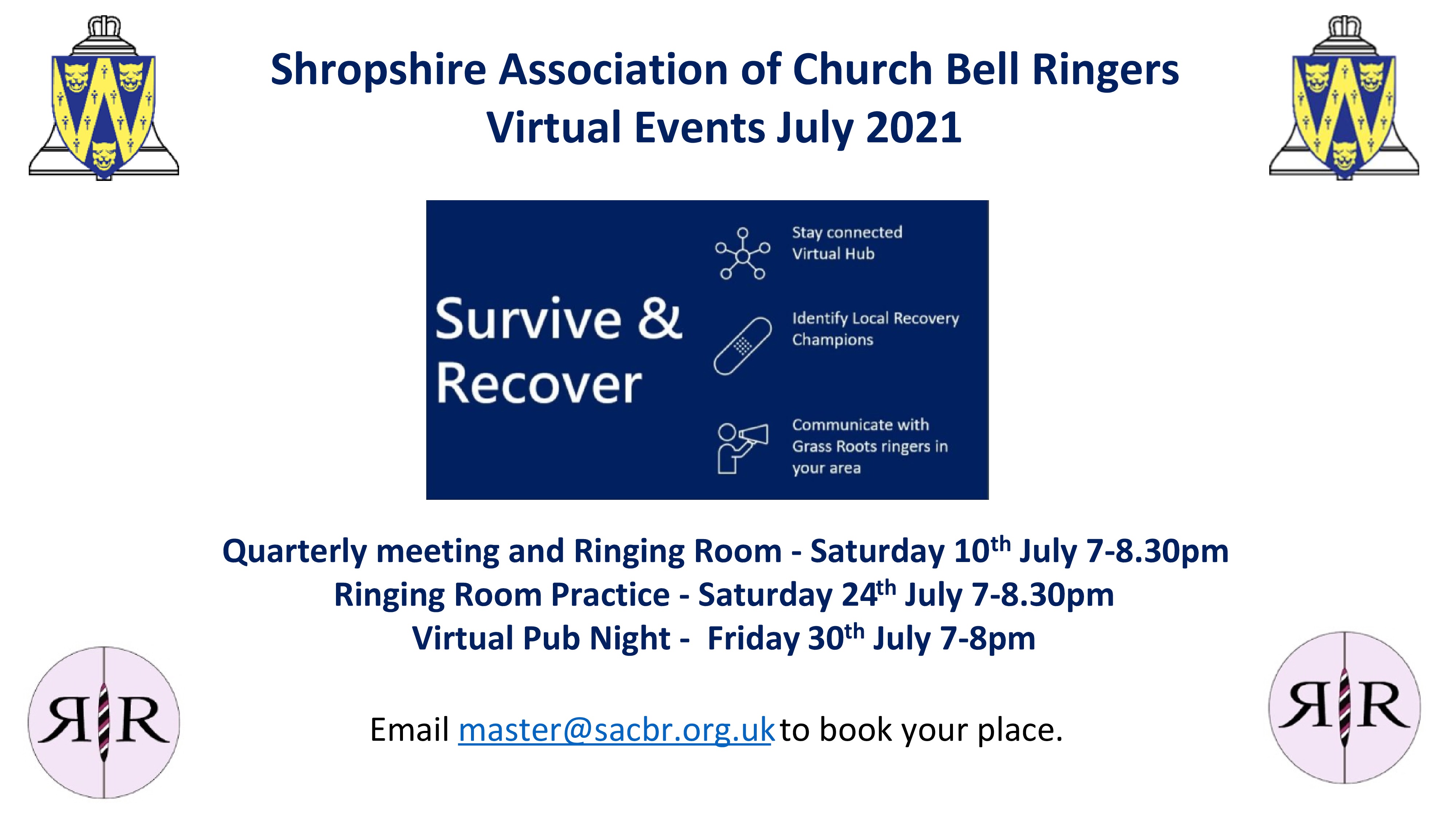 In order to make these events viable and useful for those who participate, please contact Matt Lawrence if you are planning to attend any of these events [ ].
Association Picnic - 7 August
The Association is planning to hold a bring-your-own picnic at Meole Brace on Saturday 7 August from 3pm to 7pm. The Mobile Belfry will also be available.
Please let Vicki Sivess, the Association's Social Secretary, know if you are planning to attend [ ].
A Peal at Cound
18 February 1967 was the last time that an Association peal was rung at Cound...until now.
Shropshire Association
Cound, Shropshire - at the Church of St Peter
On Thursday, 22 July 2021, in 2 hours and 51 minutes
A Peal of 5040 Minor
7 methods: One extent each of Cambridge Surprise, Kent Treble Bob,
Oxford Treble Bob, St Clement's College Bob, College Bob,
Single Oxford Bob, and Plain Bob.
Tenor 11-0-21 in F#
A Peal at Moreton Corbet
July Quarterly Meeting and Practice
Association Peal 1100
Tower Talk 20
Survival and Recovery Newsletter 6
June Advanced Practice
Carbon Dioxide Monitors
Safeguarding Officer
Raising Funds for the Mobile Belfry
Survival and Recovery Strategy
Central Council COVID-19 Guidelines
About the Central Council
2021 Quarterly Newsletters
Index of YouTube Videos
Zooming With SACBR
Practising At Home
Matt Lawrence
100+ Club Pause
Gill Glover
SACBR and Facebook
Safeguarding Guide from the Central Council
Support Your Association with SACBR Clothing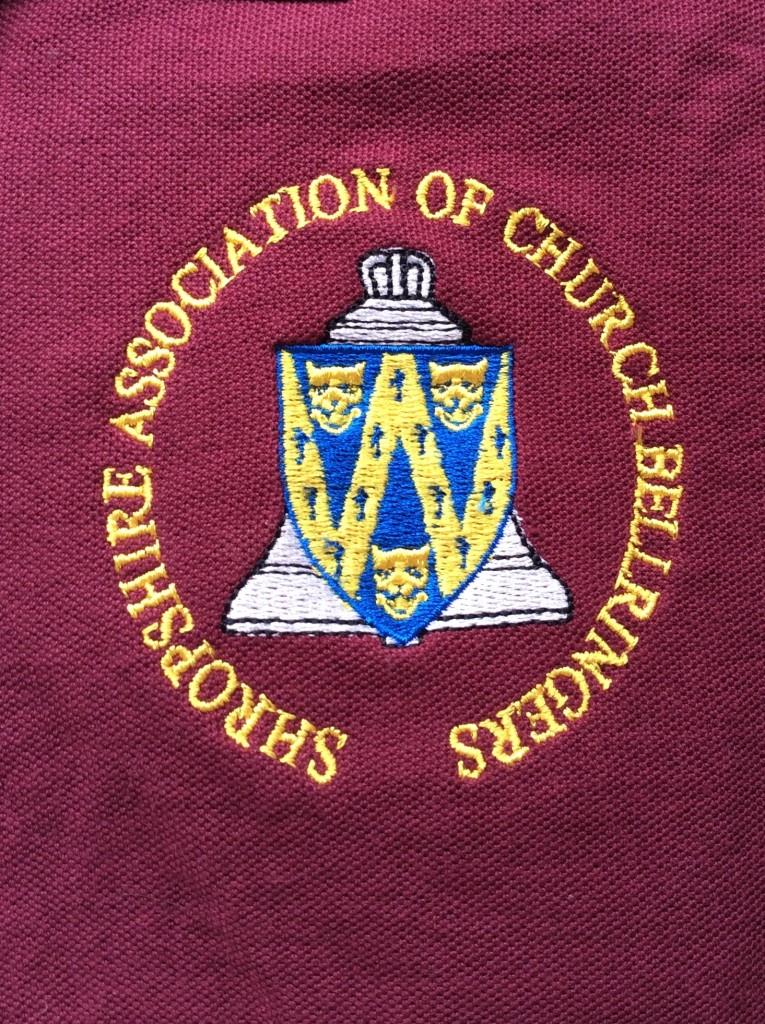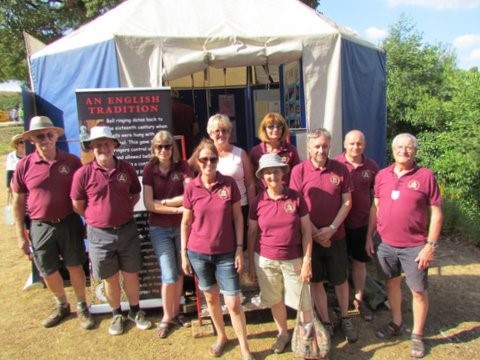 Photos by Biff Patterson, Edric Broom
Books For Bellringers
Jad Bienek
Shropshire Young Ringers
Tower Access Guidance Notes
Quarterly Newsletter
Committee Meeting