Wem, St Peter and St Paul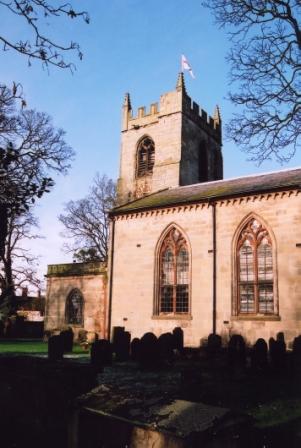 8 bells, Tenor 13-2-24 in F SY4 5DP SJ 512288
Sunday: 9.15 - 9.40am, check with tower correspondent
Friday: 7.30 - 9.00pm, 1st and 3rd Fridays only; (2nd, 4th and 5th Fridays at Clive)
The third to seventh bells were cast by Thomas Rudhall of Gloucester, the seventh in 1771 and the remainder in 1768. The two trebles were added by Mears and Stainbank of Whitechapel in 1897. The original 1768 tenor was replaced in 2014 with a John Taylor & Co, Loughborough bell cast in 2000.
All the facilities of this busy market town are available near the church. There is a large car park within easy walking distance off the High Street.
The church is a ten minute walk from the railway station on the Shrewsbury-Crewe line.