Upton Magna, St Lucia
6 bells, tenor 8-0-12 in Ab Ground floor SY4 4TZ SJ 553124
Sunday: Special services only. Check with tower correspondent.
Treble: Cast in Derbyshire to design of Hayward Mills Associates, 2007
Second: James Barwell of Birmingham, 1907
Third: John Taylor and Co of Loughborough, before 1890
Fourth and Tenor: Newcombe of Leicester, 1605
Fifth: Thomas Clibury II of Wellington, 1664
Service bell: Undated, (Walters suggests 15th C.), cast by IT of Exeter
None of the ringing bells retains its cannons. The ring was augmented to six in 2007 with the addition of a new Treble and third. The former second was hung 'dead' as a service bell. The bells were provided with new headstocks and fittings in the 1907 wooden frame (Pickford 5.1: B1, C2, D3, E5, A6, with the fourth in a new steel frame across the southern end of pits A, E and part of D).
They are rung from the base of the tower. Only two churches in England are dedicated to St Lucia, patroness of all diseases of the eye. Parking and toilets are available by arrangement at the village hall, across the road from the church.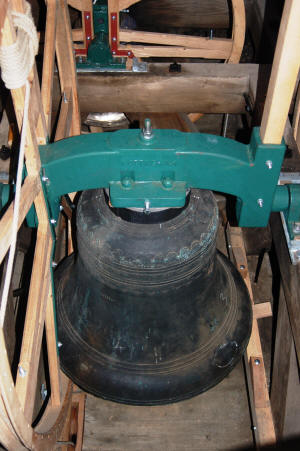 The Tenor bell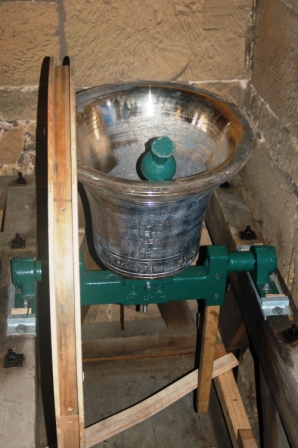 The fifth bell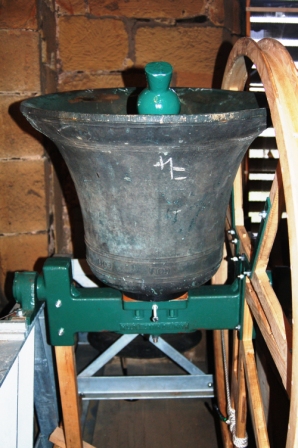 The fourth bell


The founder of the fourth and Tenor bells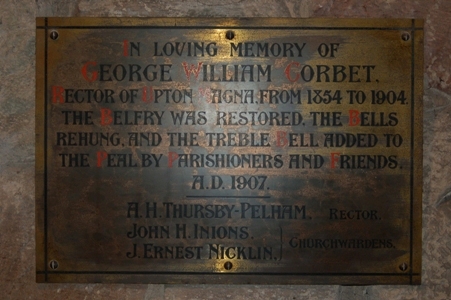 The brass tablet in the base of the tower,
recording the augmentation of the bells in 1907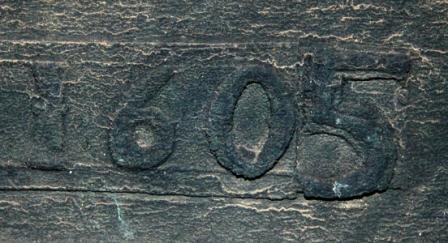 The date on the Tenor bell

Cable decoration on the Tenor bell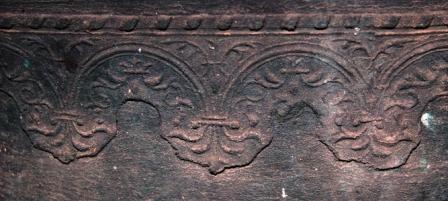 Decoration on the Tenor bell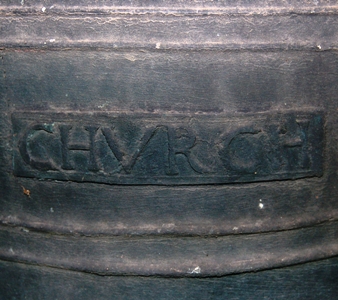 Detail from the inscription on the fifth bell
Detail from the inscription on the fourth bell