Wroxeter, St Andrew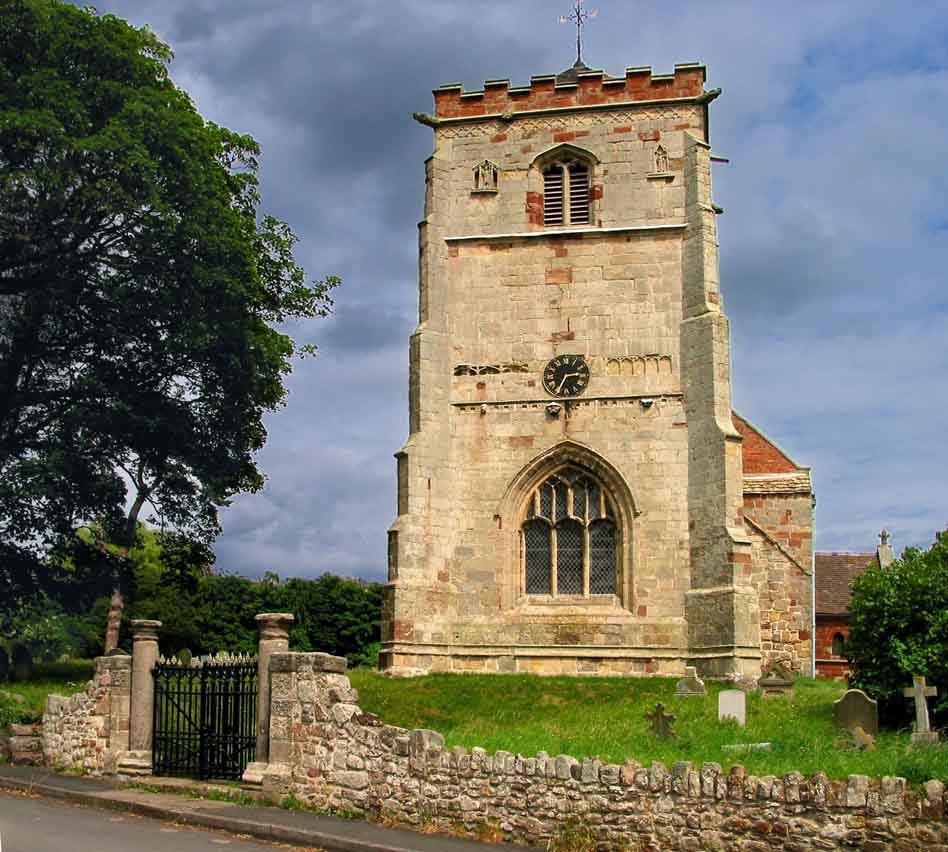 Photo: Nick Green
6 bells, tenor 11cwt in G SY5 6PH SJ 563082
This church is in the care of the Churches Conservation Trust - no services are held
Treble: John Warner and Sons of London, 1877
Second: Henry Clibury of Wellington, 1673
Third and tenor: Henry Oldfield II of Nottingham, 1598
Fourth: Thomas Clibury of Wellington, 1666
Fifth: William Clibury of Wellington, 1641
The bells all retain their canons and are are on plain bearings in a 17th century frame which contains some fine 15th century timbers from an earlier frame. (Current frame Pickford 6.1: A1, B6, C2, D3, E4, F5.) The tuning of the bells is not to all tastes. Access is via a spiral staircase with an internal door under the organ loft.
Two places of interest are to be found near the church: Wroxeter Roman Vineyard www.wroxetervineyard.co.uk., which offers tours and tastings and the Roman city of Viroconium, at one time the fourth largest in Britain. The site is in the care of English Heritage and has toilets, a museum/shop, snacks and a picnic area.
Much of the stone for Wroxeter church was recycled from Viriconium and indeed the churchyard gates are supported by a pair of Roman columns. The font is also part of such a column. Part of a Saxon cross has been set in the south wall. There is also a magnificent 13/14th century chest, some fine Jacobean box pews, a pulpit of the same period and some interesting wall tablets and tombs.


The founder and date on the Treble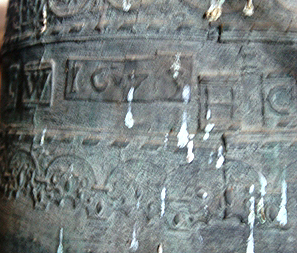 The second bell with Henry Clibury's
foundry mark and the date 1673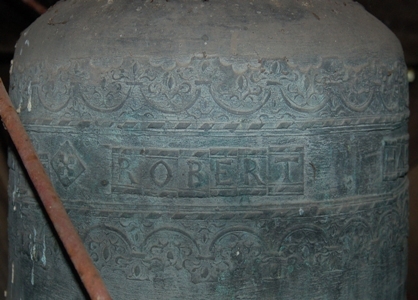 Decoration and inscription on the second bell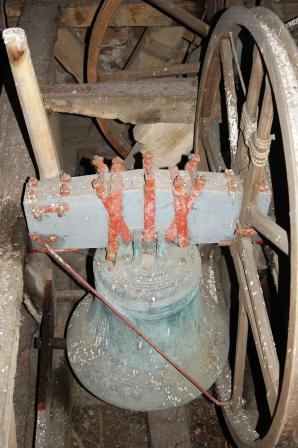 The third bell with additional straps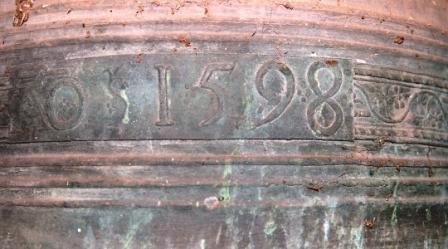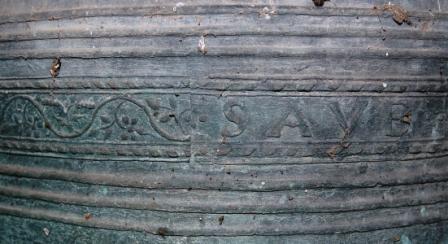 The third bell with Henry Oldfield's
foundry mark and the date 1598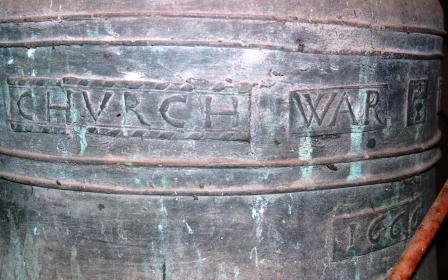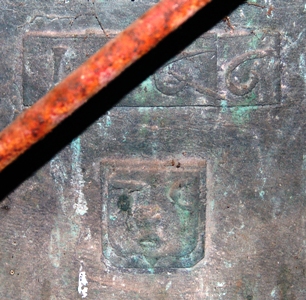 The fourth bell with the date 1666 and
Thomas Clibury's foundry stamp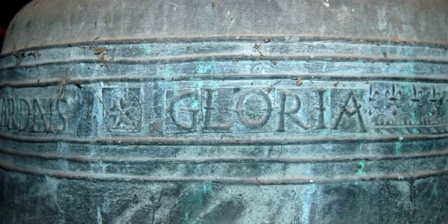 Inscription and decoration on the fifth bell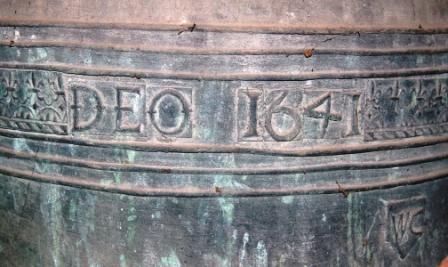 The date on the fifth bell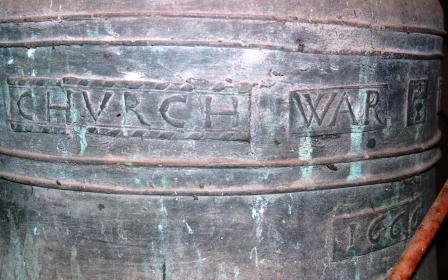 William Clibury's foundry mark in the fifth bell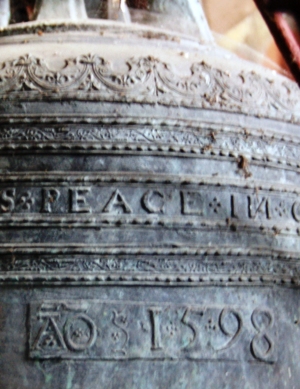 The tenor with Henry Oldfield's foundry
stamp and the date 1598. The bell is
heavily decorated on the shoulder
and all the 'N's are reversed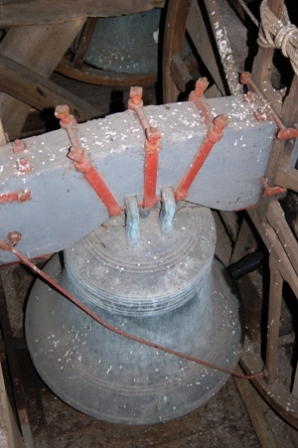 The Tenor bell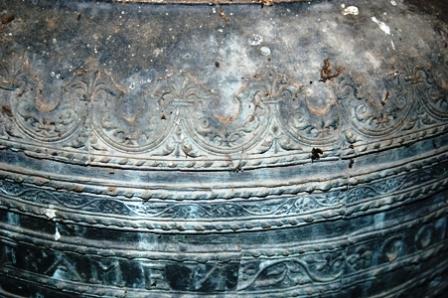 Decoration on the shoulder of the tenor

Decoration on the lip of the tenor