Whittington, St John the Baptist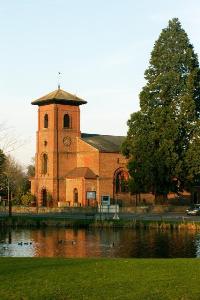 6 bells, tenor 9-0-15 in A SY11 4DQ SJ 326313
Sunday: no regular ringing
Treble, fifth and tenor cast by Mears and Stainbank of Whitechapel in 1911 to augment an earlier ring of three. Third and fourth cast by Abraham Rudhall I of Gloucester in 1696, although the fourth has the date 1666, presumably with the second 6 inverted. The fifth was cast by Abel Rudhall in 1748 to replace one cast by his grandfather. All the bells are now flat topped and hang from metal headstocks in plain bearings on a metal frame (Pickford 6.1: A1, B2, C3, D4, E5, F6). The Rudhall bells retain their cast in crown staples.
The metal spiral staircase to the ringing room is reached through the northern door in the back of the nave.
The church has a toilet and parking is either on the road outside the church or in the car park for the adjacent Whittington Castle.
The ringing chamber has a tablet recording that Malcolm Hurst chimed the bells for ten hours on January 18th 1975, but not why he did so.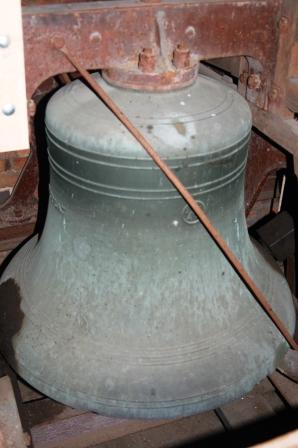 The Tenor bell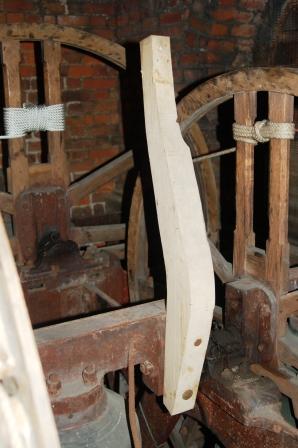 One of the curved stays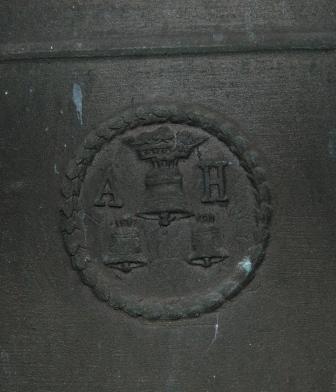 Whitechapel foundry stamp


The 1911 date to celebrate
the coronation of George V.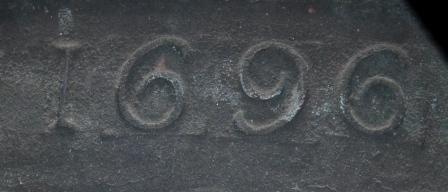 The date on the
Abraham Rudhall second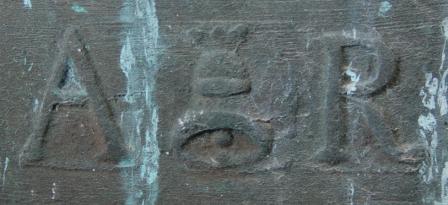 Abel Rudhall's foundry mark

Rudhall's decoration band

The date on Abel Rudhall's bell