Shrewsbury, St Julian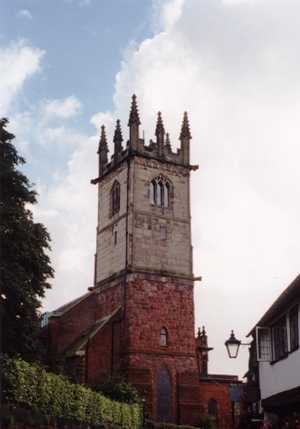 6 bells, Tenor 13-1-0 in F# SY1 1UH SJ 493125
All bells were cast by Mears and Stainbank of Whitechapel in 1868 to replace a Rudhall six of 1706. Only three peals were rung on the bells, one each in 1914, 1923 and 1925. The church became redundant in 1976, and was eventually sold to a local businessman. The bells were rung for the last time on 29th March 1980, when he opened the church as a craft centre. He also planned to convert the tower into his own living accommodation and this necessitated the removal of the bells and frame. This was carried out by the owner himself with the frame being put into storage. The bells are now suspended on chains below the ringing room floor, where they are sounded by a modified Ellacombe apparatus.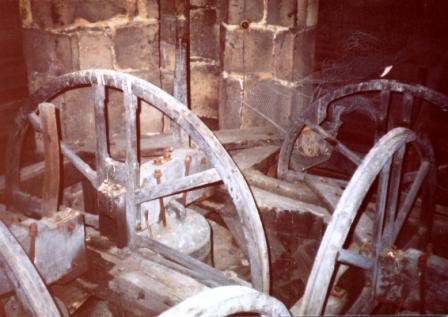 The 1868 bells in the tower. The tenor is in
the centre of the picture and to its left is the
fifth. The two wheels in the foreground
belong to the third and second while
top right is the Treble.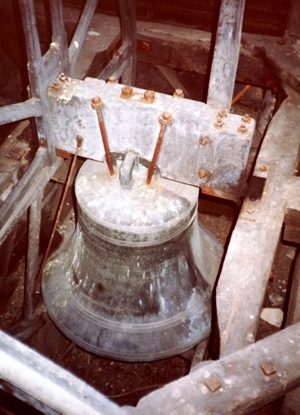 The Tenor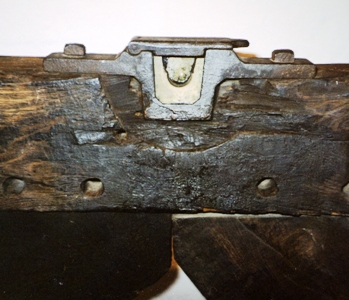 Detail of one of the plain bearings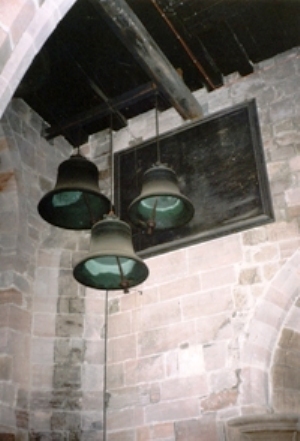 Three of the bells as they are currently hung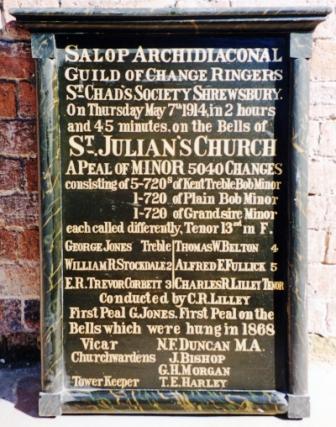 The only peal board from St Julian's