Shrewsbury, 'Old' St Chad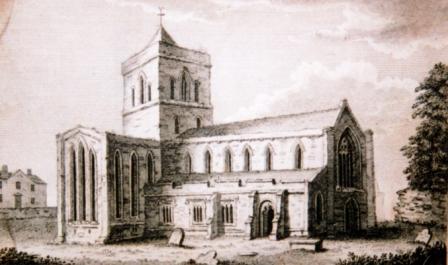 10 bells, Tenor 26-0-0SJ 490123
All bells were probably cast at the Rudhall foundry in Gloucester, the back eight before 1705 and the two trebles between 1705 and 1715. There was also a studded rotating barrel for playing tunes on the bells. Nine peals are believed to have been rung in the tower between 1762 and 1787.
An evening peal attempt had been arranged by the Union Society in July 1788, but Richard Cross, who was to have conducted the peal, had misgivings about the safety of the tower and failed to turn up. The band met short and the attempt was abandoned. A few days later, at 4am, the striking of the clock caused the collapse of much of the tower into the nave. Most of the bells were broken in the fall.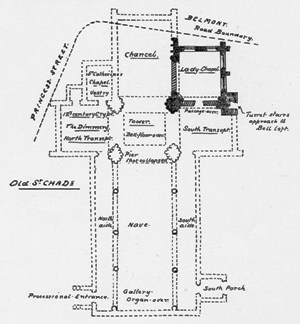 Plan showing remaining section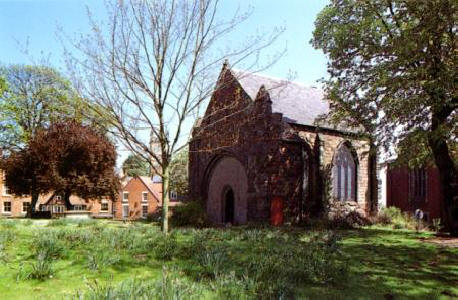 All that remains. The small door led to the tower stairs.