Ryton, St Andrew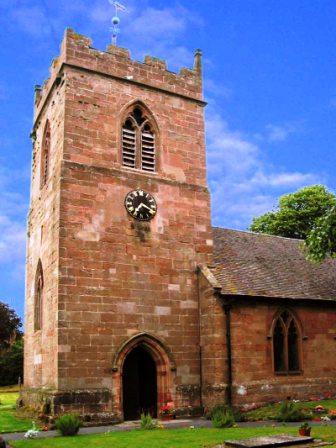 6 bells, tenor 4-2-23 in Bb TF11 9NY SJ 760028
Sunday: by arrangement - check with tower correspondent
Tuesday: practice by arrangement
The current fourth and fifth bells were cast by William Clibury of Wellington in 1620 and the tenor by Thomas Roberts of Salop in 1680. The ring was augmented to five with the addition of two trebles by Gillett & Co. of Croydon in 1887. The treble was cast in 1879 by John Taylor and Co. of Loughborough.
The bells are hung in a steel frame by Gillett of Croydon (Pickford 6.1: A1; B2; C3; D4; E5; F6). All bells have retained their canons and hang from metal headstocks in ball bearings. The front three bells are secured with bell bolts and the back three with canon retaining headstocks.
The bells are rung from an enclosed gallery with access from the base of the tower via a short vertical ladder.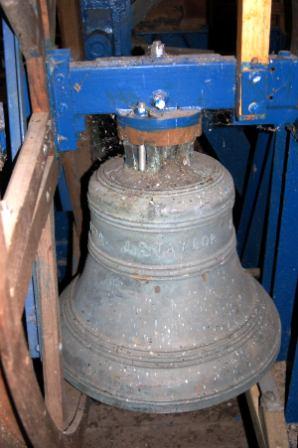 The Treble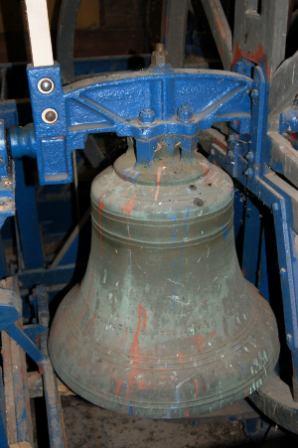 The second bell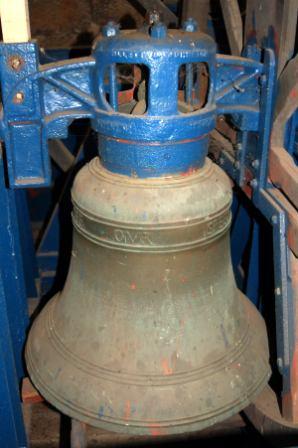 The fourth bell

Date and founder on Ryton Treble

The founder of the second and third bells

Lettering from the fourth bell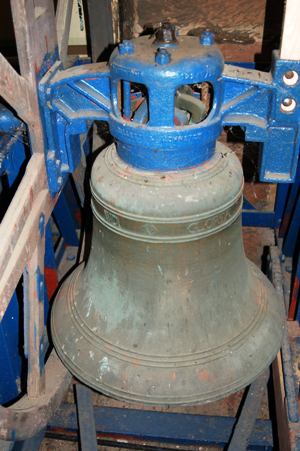 The fifth bell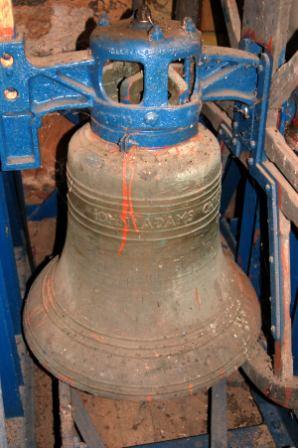 The Tenor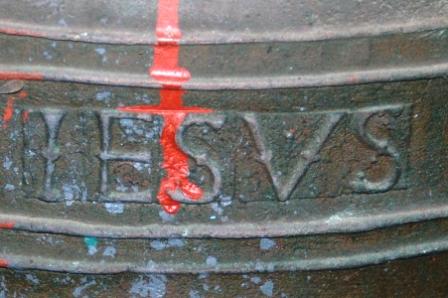 Lettering from the fourth bell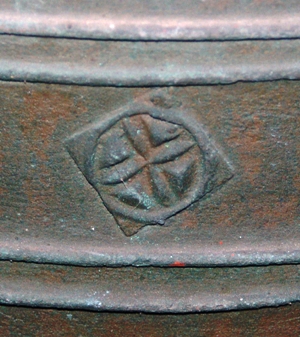 Decoration from the fifth bell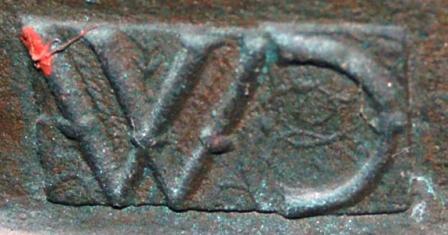 The initials of William Clibury with
the 'C' reversed on the fifth bell

Lettering on the Tenor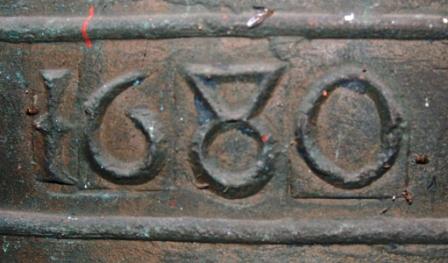 The date on Thomas Roberts' Tenor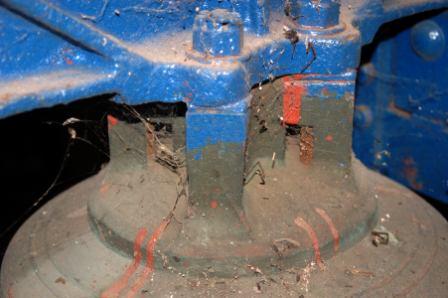 Detail of the canons on the Gillett bells