Oswestry, St Oswald, King and Martyr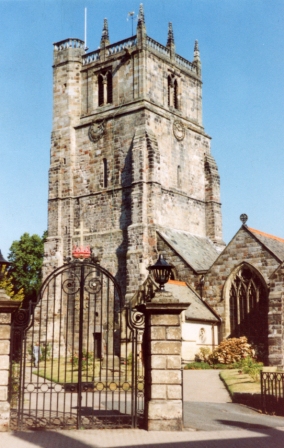 8 bells, tenor 13-3-19 in F SY11 2SY SJ 288294
Sunday: 9.45 - 10.30am
Thursday: 7.45 - 9.00pm
2, 3, 4, 6, and Tenor cast by Abraham Rudhall I of Gloucester in 1717,
5 by Charles and George Mears of Whitechapel in 1846,
7 by Abel Rudhall in 1747, and the
Treble by John Taylor of Loughborough in 1880.
The bells were rehung with modern fittings by Taylors in 1970. The frame is wooden
(Pickford 8.3 A7, B8, C2, D1, E3, F4, G5, H6).
There is a large studded door on the south side of the tower and inside this is a second door which is released from the ringing room when the visitors identify themselves over an intercom system. A circuitous route leads to a large ringing room in which hangs a good collection of peal boards including one dating from 1731 and one recording a peal of Grandsire Triples rung in 1785 by the Anacreontic Society.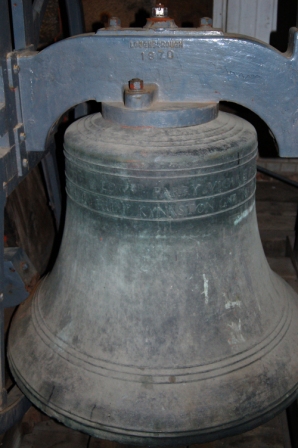 The Tenor bell with its double inscription band

The foundry mark of Abraham Rudhall ! of Gloucester, founder of most of the bells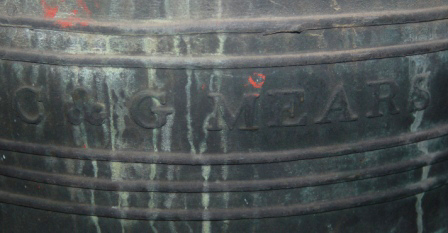 Charles and George Mears of Whitechapel, founders of the fifth bell