Malinslee, St Leonard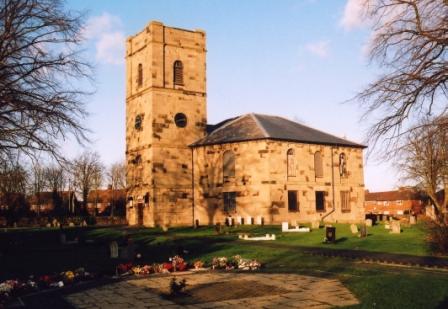 6 bells, tenor 8-1-0 in BSJ 689081
Sunday: Special services/occasions only - irregular - please check with tower correspondent.
All the bells were cast by Charles Carr of Smethwick in 1887. They retain their canons and are hung in a typical early Carr composite frame.
The church was designed by Thomas Telford in 1805. Entrance to the ringing room is via the stone staircase in the circular lobby at the base of the tower. There is a church car park to the North of the building, reached via Alma Avenue off Church Road.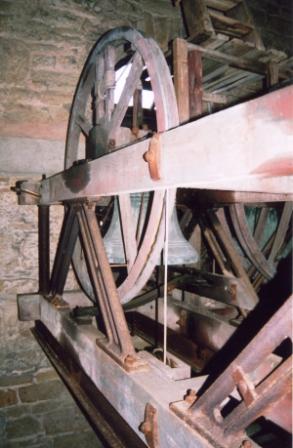 The composite frame side with wooden
sill and head, cast iron lowside sections
and cast iron corner posts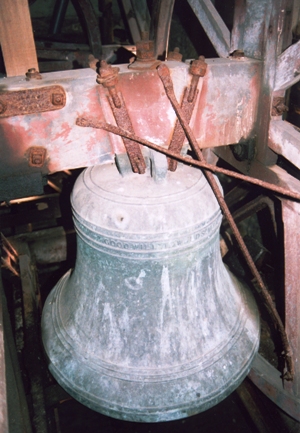 One of the Carr bells with fittings typical of the period