Ightfield, St John the Baptist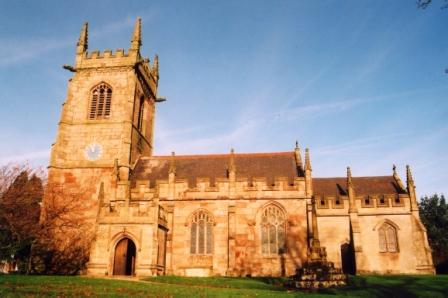 6 bells, tenor 11-1-16 in G SY13 4NT SJ 593387
Sunday: Alternate with Calverhall - check with tower correspondent
Wednesdayday: 7.00 - 8.30pm - alternate with Calverhall - please check with tower correspondent
All the bells were cast by John Warner & Sons of Cripplegate in 1866.
There is a church car park at the churchyard gate. The external door is in the north-east corner of the tower, and the bijou ringing room is reached via a narrow, steep spiral staircase. The village has no facilities immediately adjacent to the church.
The church has some fine monumental brasses.