High Ercall, St Michael and All Angels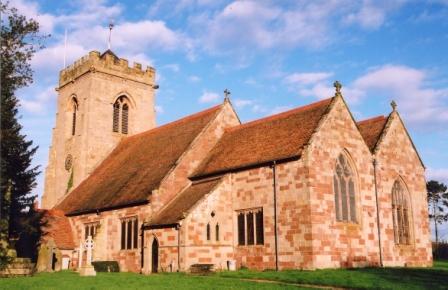 8 bells, tenor 10-2-8 in F# TF6 6AF SJ 594174
Sunday: 10.30 - 11.00am
Wednesday: 7.00 - 8.00pm, check with correspondent
Treble and second by John Briant of Hertford, 1812
Third by Thomas Rudhall of Gloucester, 1767
Fourth by Abel Rudhall of Gloucester 1759
Fifth, seventh and Tenor by Abraham Rudhall I of Gloucester,1707
Sixth by Thomas Rudhall of Gloucester, 1776
The bells were tuned and hung clockwise in a new metal frame by Taylors in 1979. (Pickford 8.3: A2, B3, C5, D4, E6, F7, G8, H1). Ringing is from a gallery open to the nave with access through a sliding trap door. Below the gallery there is a toilet.
There is parking outside the churchyard. There is a pub and village shop but neither is very near to the church. Of note are an Early Norman tympanum set in the north wall of nave with a representation of the Tree of Life, and the double hammer beam roof of the nave.
The Abraham Rudhall Tenor bell of 1707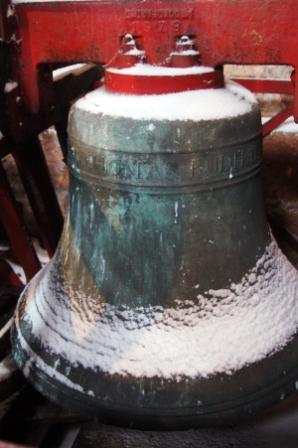 The Thomas Rudhall sixth bell of 1776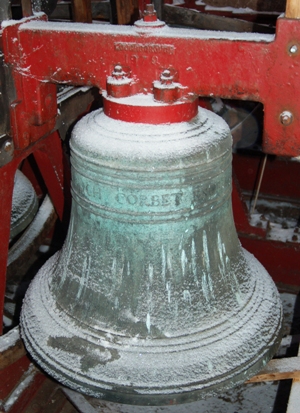 The Abraham Rudhall fifth bell of 1707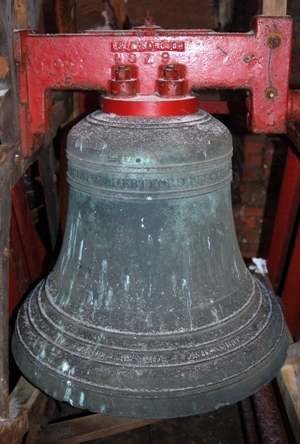 The Treble bell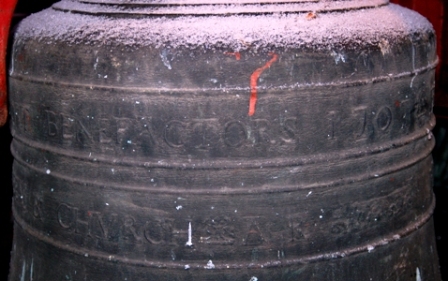 The double inscription band on the Tenor bell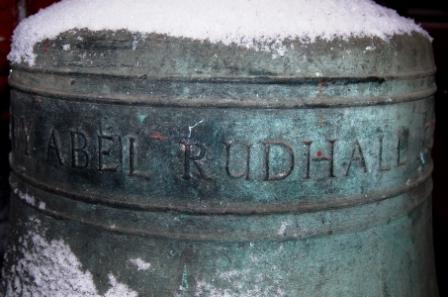 Abel Rudhall, founder of the fourth bell in 1759

The date on the fifth, seventh and Tenor bells

The foundry mark of Abraham Rudhall I

John Briant, founder of the Treble and
second bells in 1812. The date and Calvary
cross, one of several foundrymarks
he used, are shown right.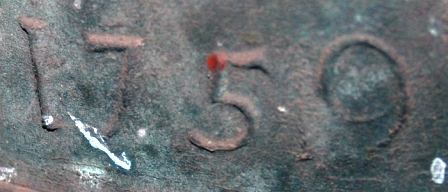 The date on the Abel Rudhall fourth bell

The date on the Thomas Mears sixth bell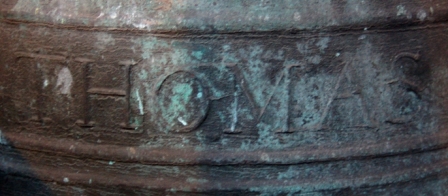 The founder's name on the sixth bell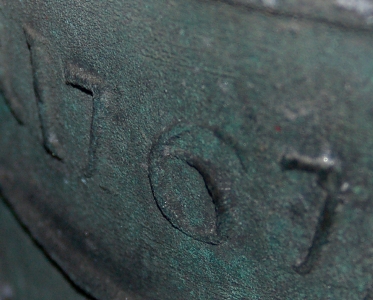 The date on the Thomas Rudhall third bell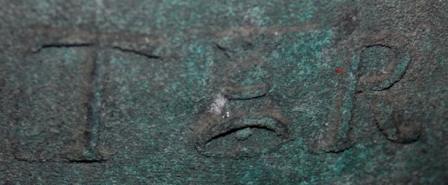 The foundry mark of Thomas Rudhall,
founder of the third bell in 1767