Clive, All Saints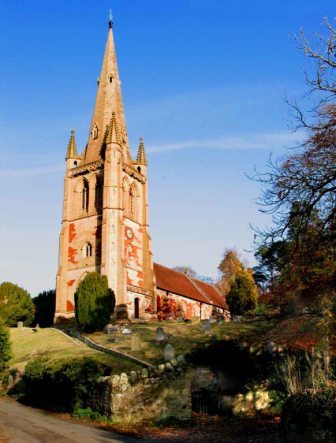 Photo: Nick Green
6 bells, tenor 25-0-9 in Eb SY4 3JN SJ 515240
Sunday: Check with tower correspondent
Friday: 7.30 - 9.00pm, 2nd, 4th and 5th; (1st and 3rd Fridays at Wem)
All bells by John Taylor & Co. 1894. They have no cannons and hang from cast iron headstocks in a cast iron frame - Pickford 6.1: A1, B2, C3, D4, E5, F6. All the bells except the second are still on plain bearings. The ringing room, which offers magnificent views over the surrounding countryside, is reached via an external door in a porch on the south wall of the tower.
Parking is limited to the road to the North of the church.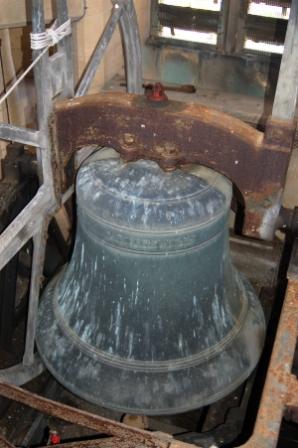 The Tenor bell

The date and founder of the ring
JONANNES TAYLOR
FECIT A. D. 1894.



Details from the highly decorative inscriptions

Motto carved in stone above the tower door - 'RING IN THE TRUE'