Beckbury, St Milburga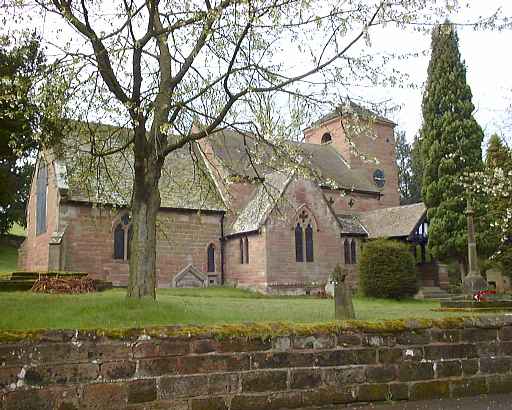 6 bells, tenor 4-2-18 in Db Ground floor TF11 9DG SJ 765016
Sunday: by arrangement, check with tower correspondent
Tuesday: 7.45 - 9.00pm
Treble: John Taylor & Co., Loughborough 1903
Second: Eayre and Lewis 2001 This bell was cast in the Xmeco foundry in Port Elizabeth, South Africa
Third: John Warner & Sons Ltd, London 1898
Fourth and fifth: John Martin of Worcester 1658
Tenor: William Clibury of Wellington 1615
The front three bells are flat-topped while the remainder all preserve full sets of canons and are hung from canon-retaining headstock. The 1980s low sided frame (Pickford 6.9: A5, B4, C3, D2, E1, F6) has been galvanised and repainted. All new fittings by Taylors for the 2011 augmentation.
The bells are rung from the vestry at the base of the tower, with the fact that the ropes fall behind or though the organ making this a challenging augmentation project.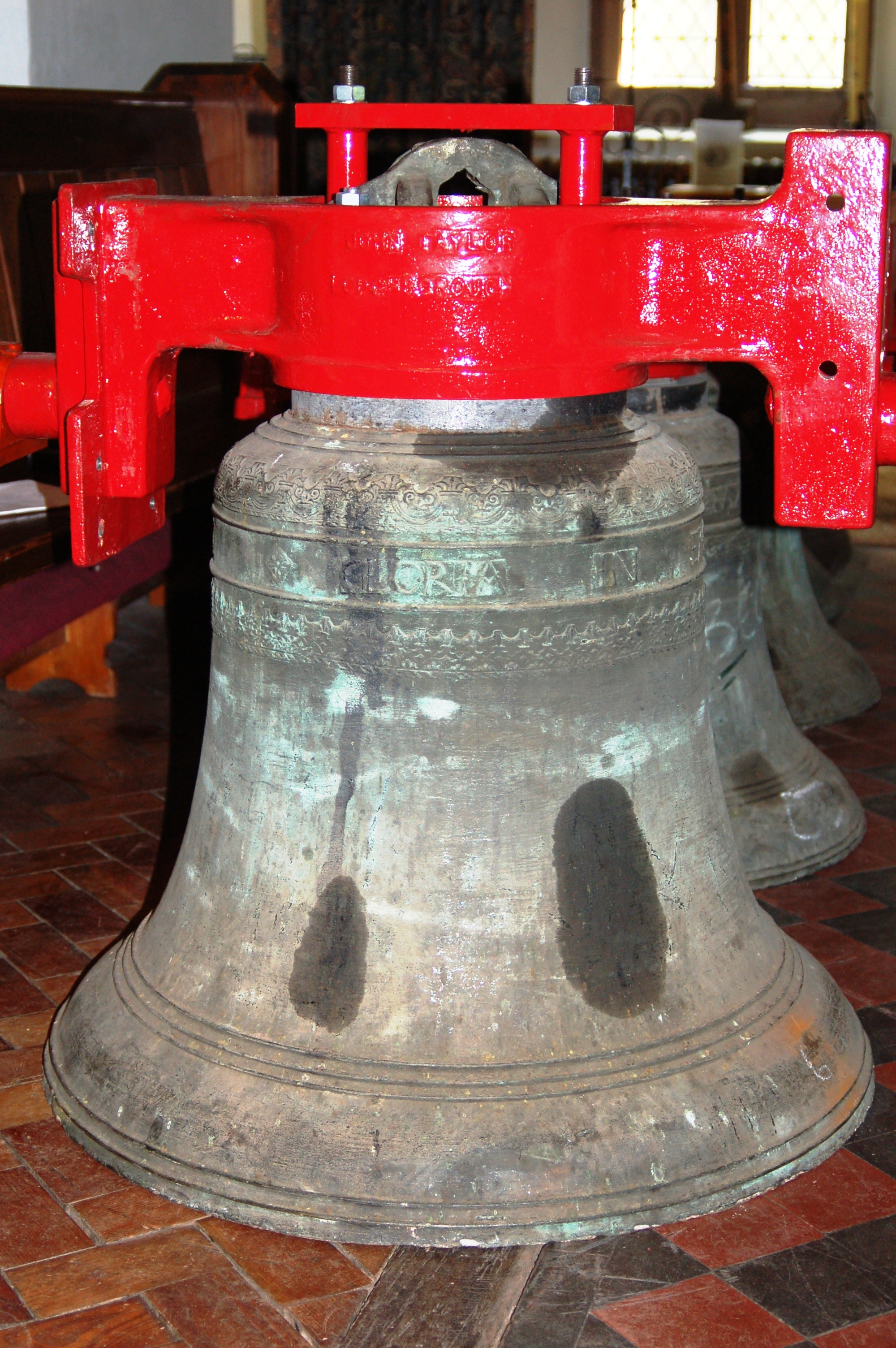 The finely decorated Tenor,
cast by William Clibury in 1615,
with its canon-retaining headstock.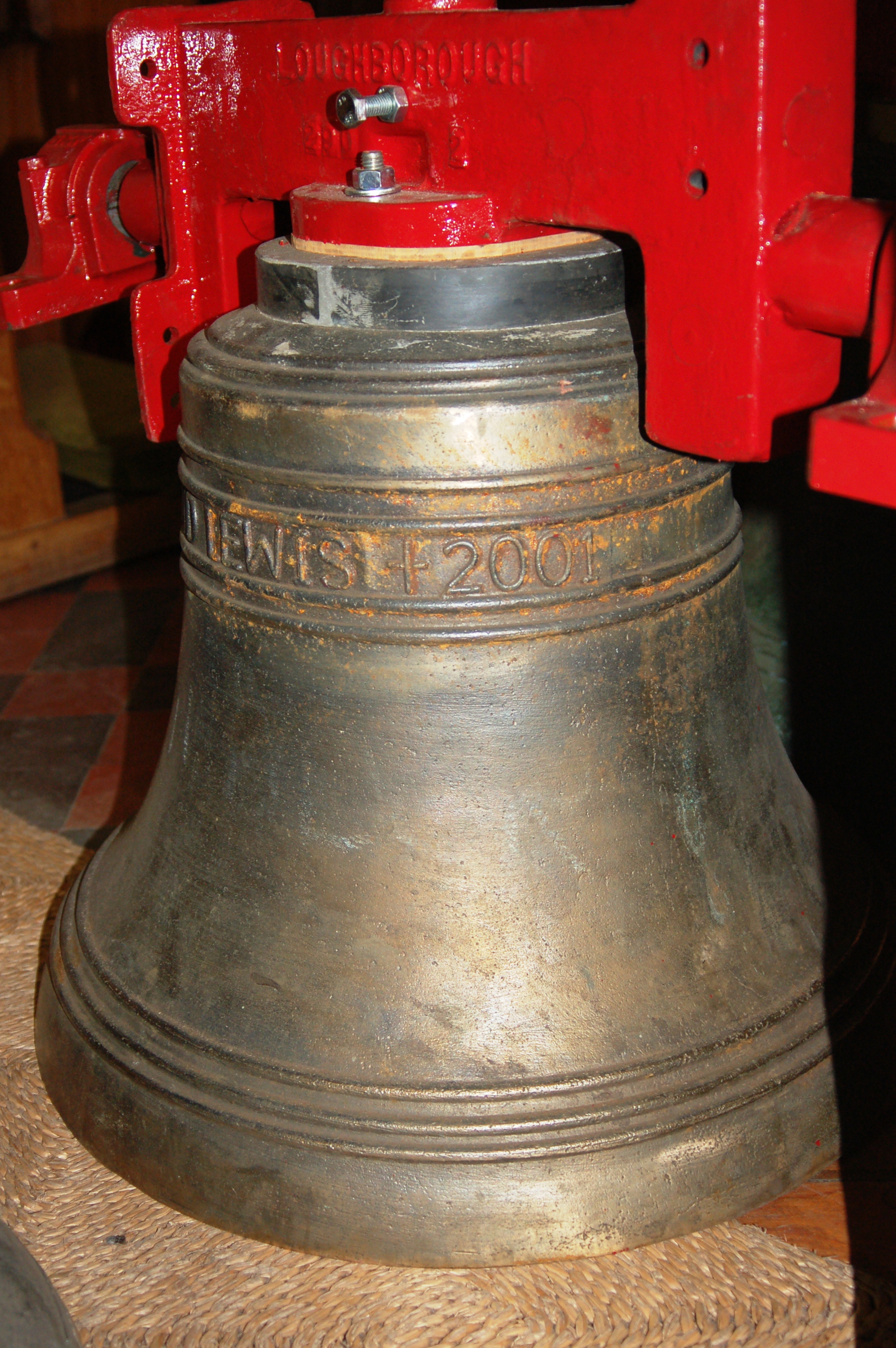 The second bell,
with its very heavy moulding wires.
It is thought to be the only bell
cast in South Africa in a ringing peal in Britain




The range of casting dates of the bells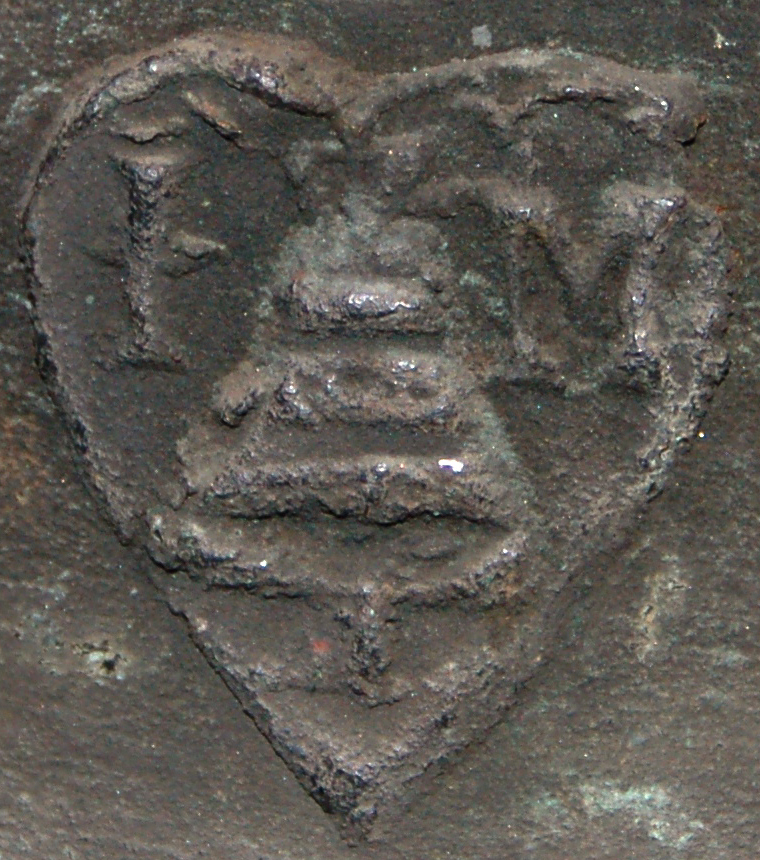 John Martin's foundry mark on the fifth bell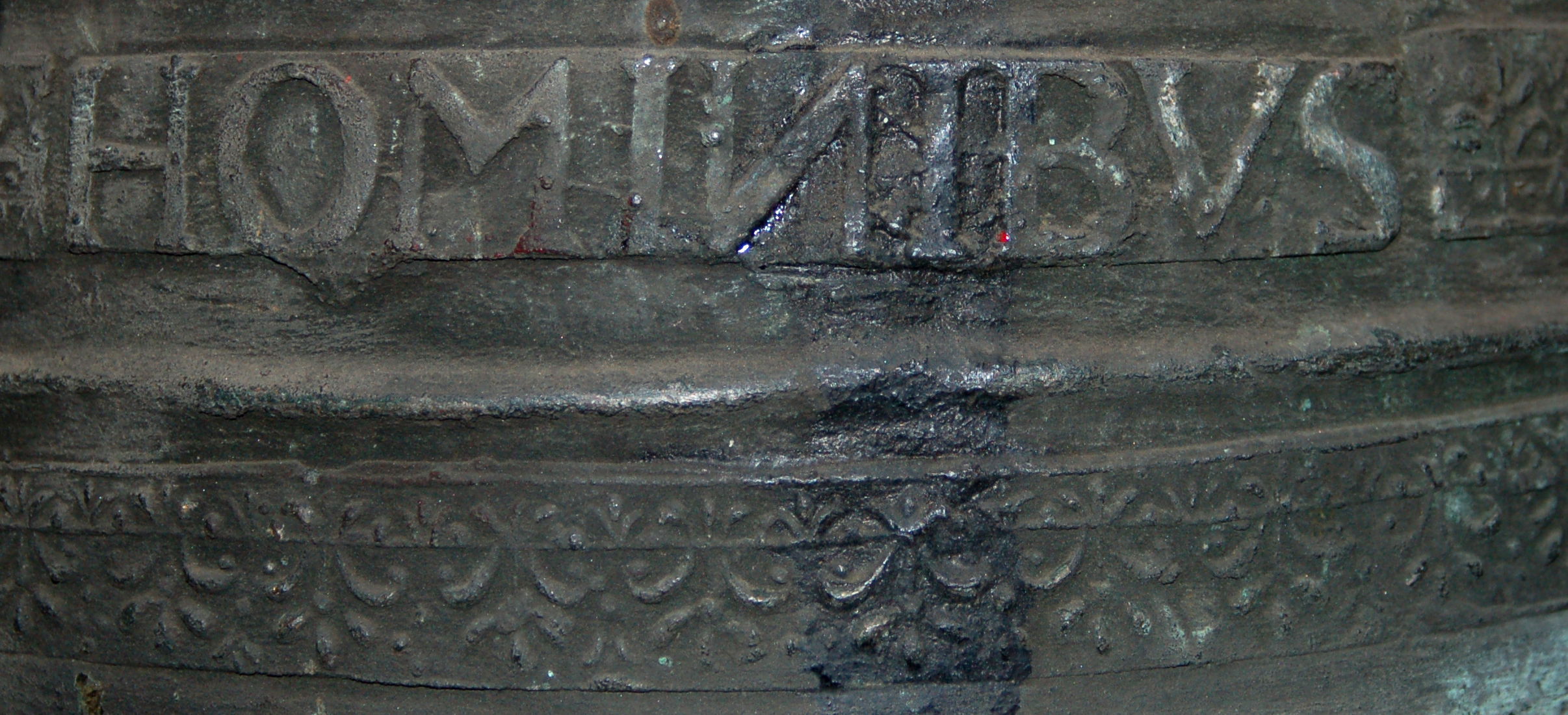 An inverted N - one of two examples in these John Martin bells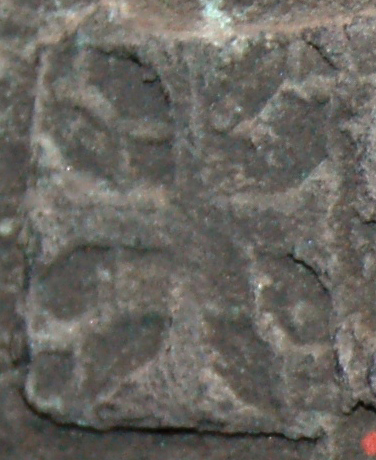 Cross used as a stop on the fifth bell